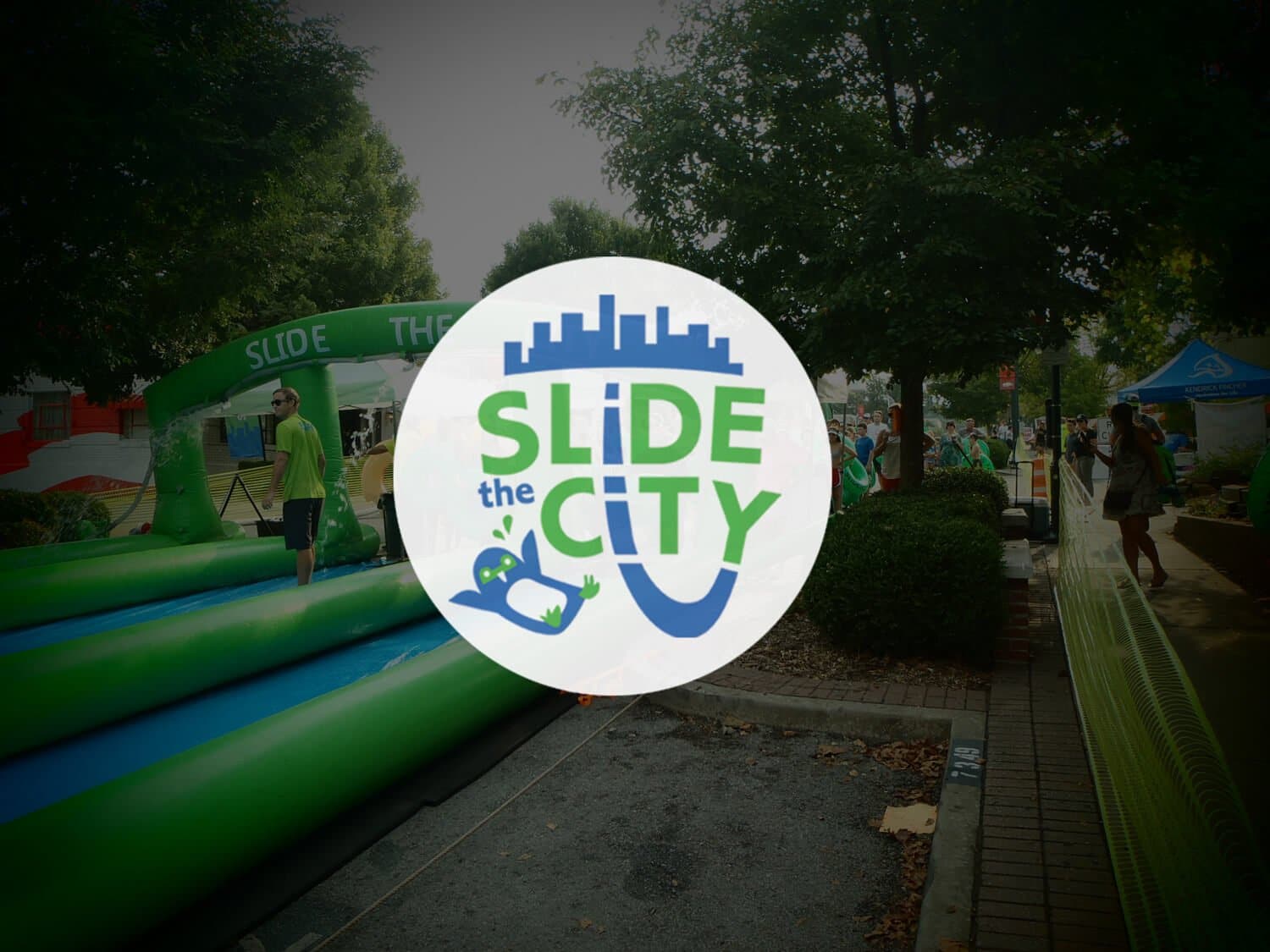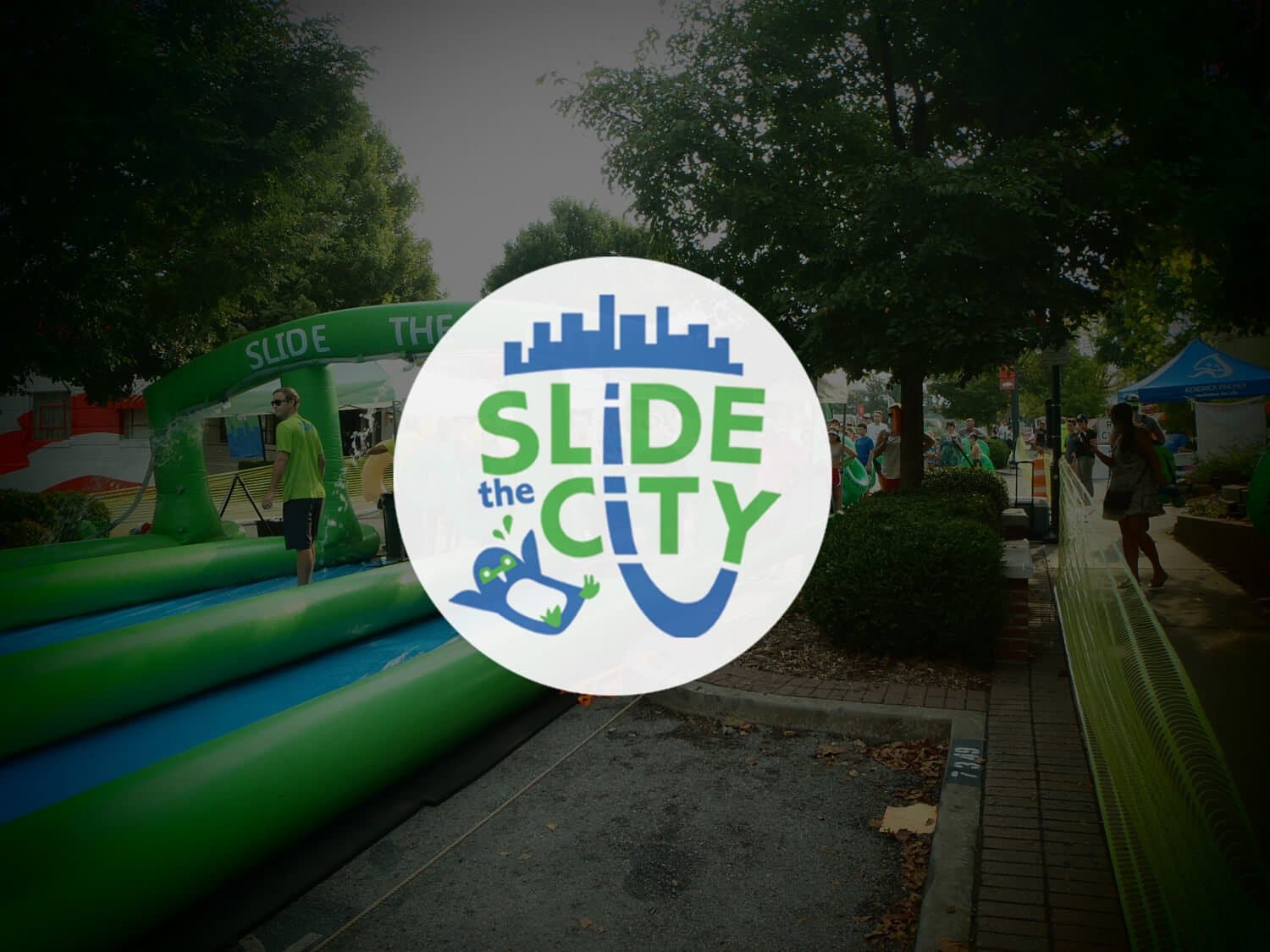 There's nothing not to love about a waterslide on Dickson Street!
Last weekend, we had a giant waterslide go right through the middle of Fayetteville! For those of you that have been waiting to hear, two of our patients, Jaxon and Bergen, won the drawing for our VIP Slide the City Tickets on the last day of our Summer Party.
This means that they spent this last Sunday slipping and sliding down Dickson Street. Check them out!