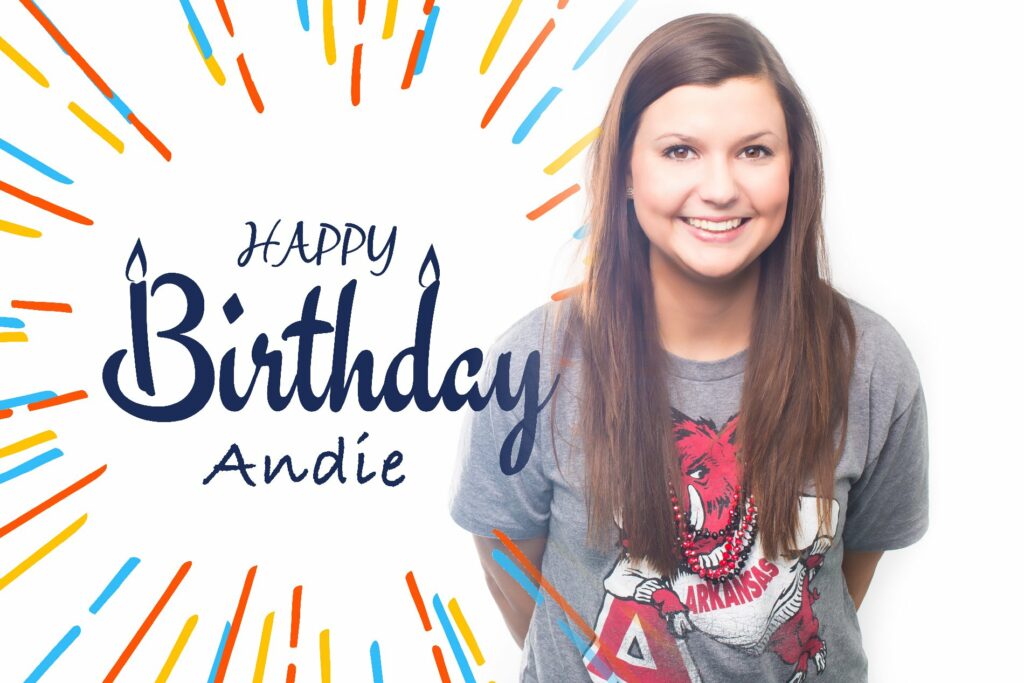 Today is Andie's Birthday!
Andie is the newest member of the fam here at NWO, and we knew from day one of meeting her that we wanted her on our team.  She's been with us since February, and she has taken to the scheduling coordinator role like a champ!
We have only just begun to get to know Andie, but here is what we have picked up on so far:
Loves:  Asian food, Tim's Pizza, country music, and Jimmy Fallon
Can't Even: Cockroaches, clowns, or her childhood gerbil named Toots
This may be Andie's first birthday celebrated with us, but we hope for many more to come!
Happy Birthday, Andie!