A Long Time Ago

(well today, actually)

in a Galaxy Far, Far Away

(or probably not more than a few miles away from you)

…
Just about everyone knows that Dr. Gray is crazy-mad obsessed with all things Star Wars. So of course he would show up to work today dressed in his best Darth t-shirt and wacky R2-D2 and C-3PO socks to celebrate STAR WARS DAY!!!
We thought we would do him one better and give him his all-time wish of feeling what a day would be like in Hans Solo's shoes. The 4th is strong with this one.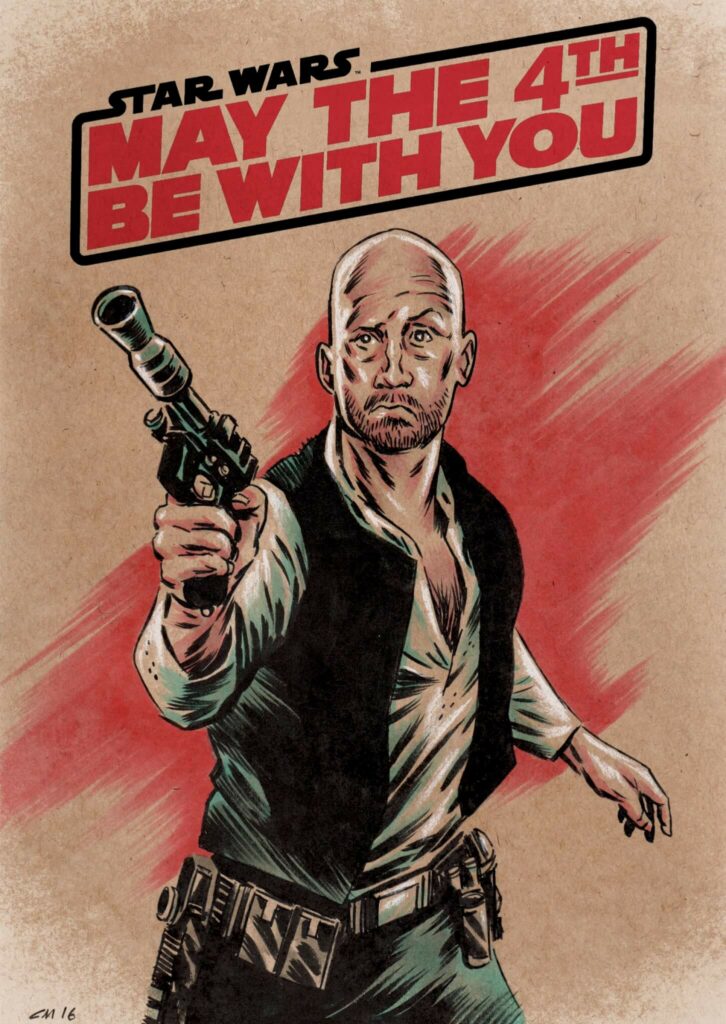 We all hope everyone has a great Star Wars Day and, of course, MAY THE 4
TH
BE WITH YOU!!!!!!