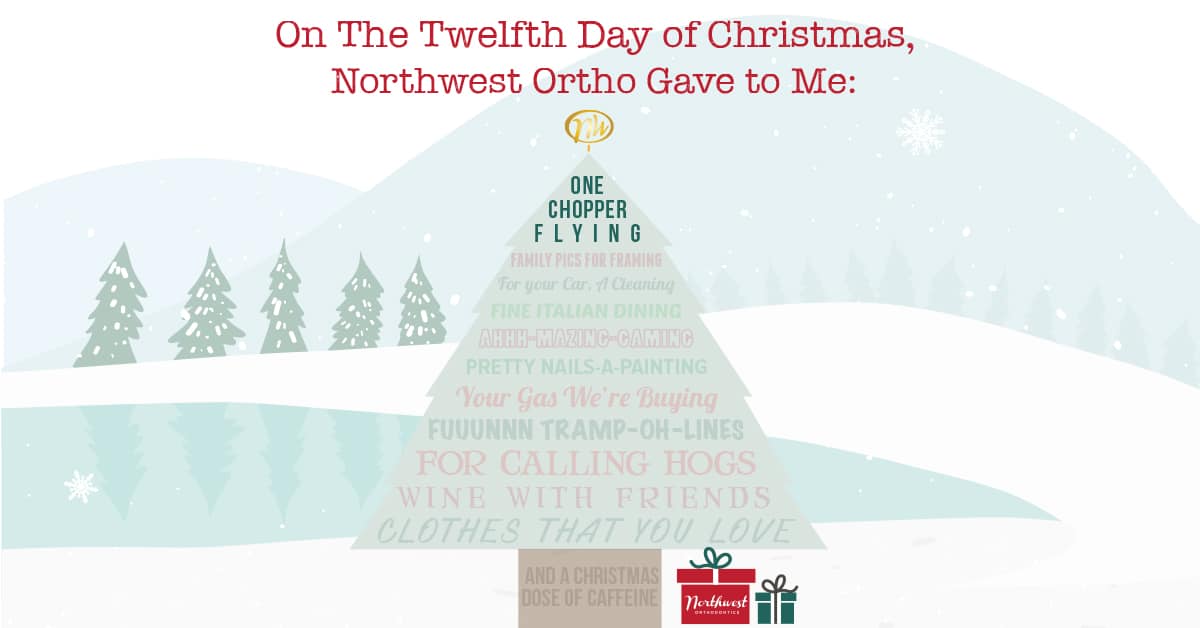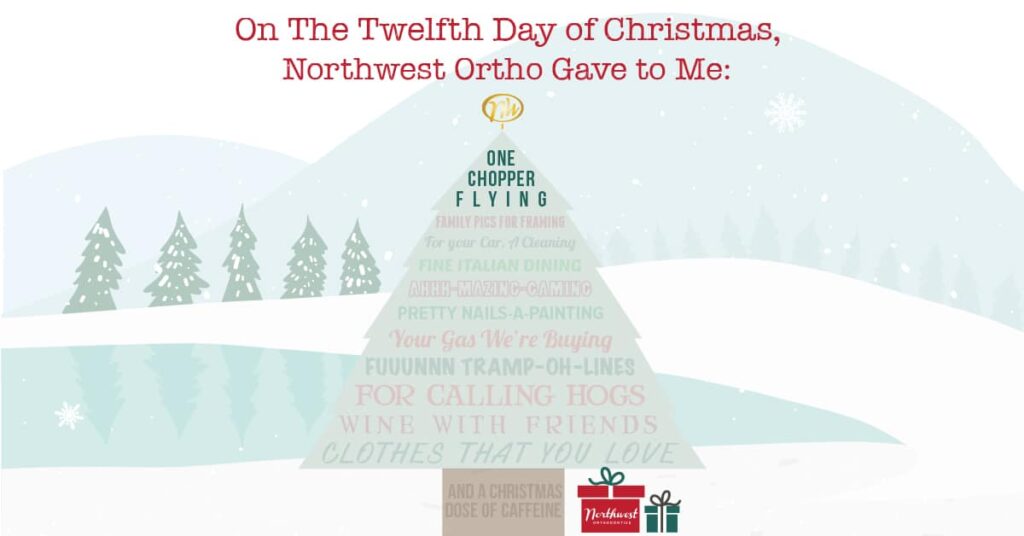 On the twelfth day of Christmas, Northwest Ortho gave to me…One Chopper Flying!
Ever wanted to have a bird's eye view of the Christmas lights of NWA? Here is your chance!
Enter today to win our GRAND FINALE PRIZE of an Ultimate Christmas Light Tour in a Helicopter for two!
Rules:
Winner must provide a valid name and email address
Only one entry per day
Winner selected at random