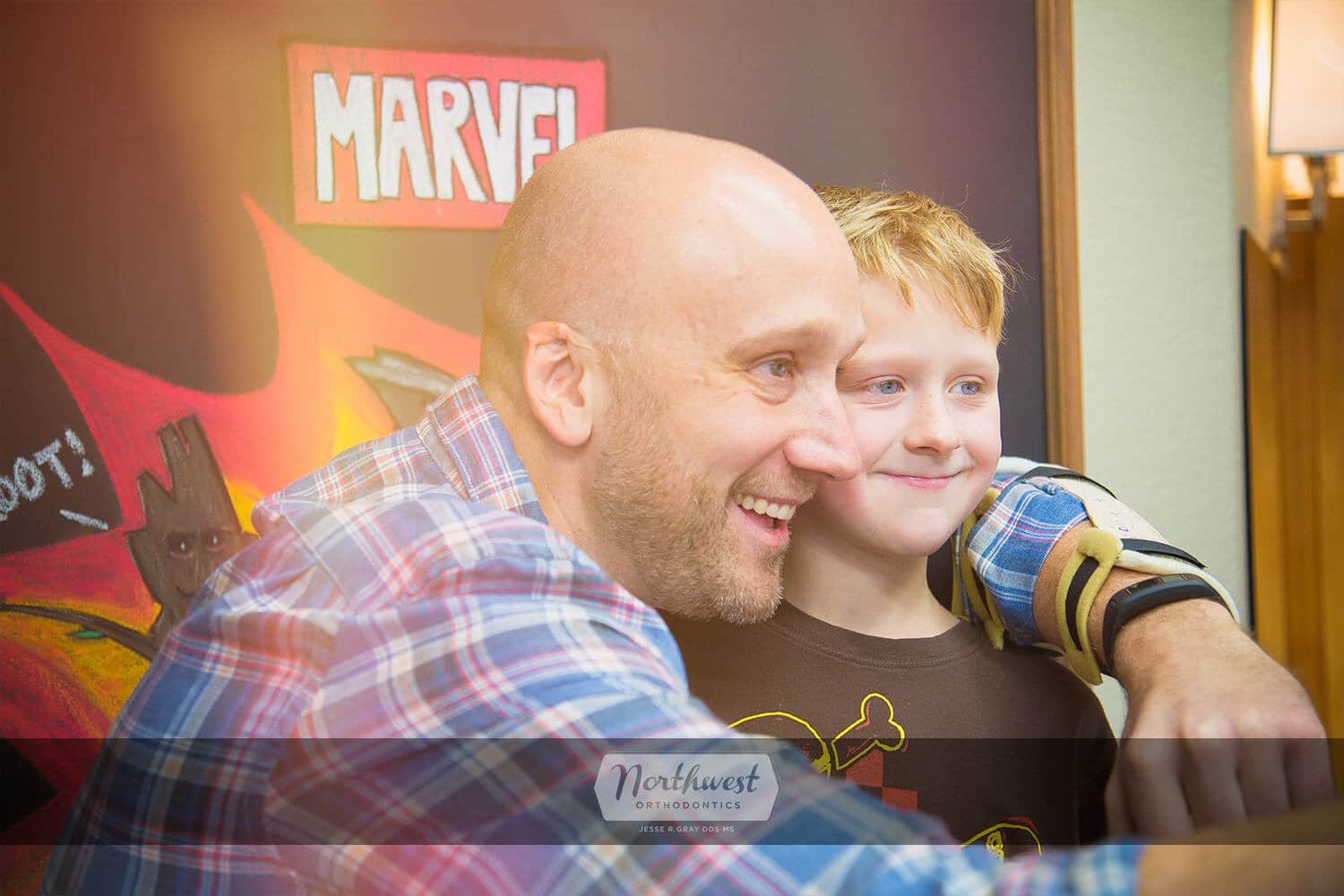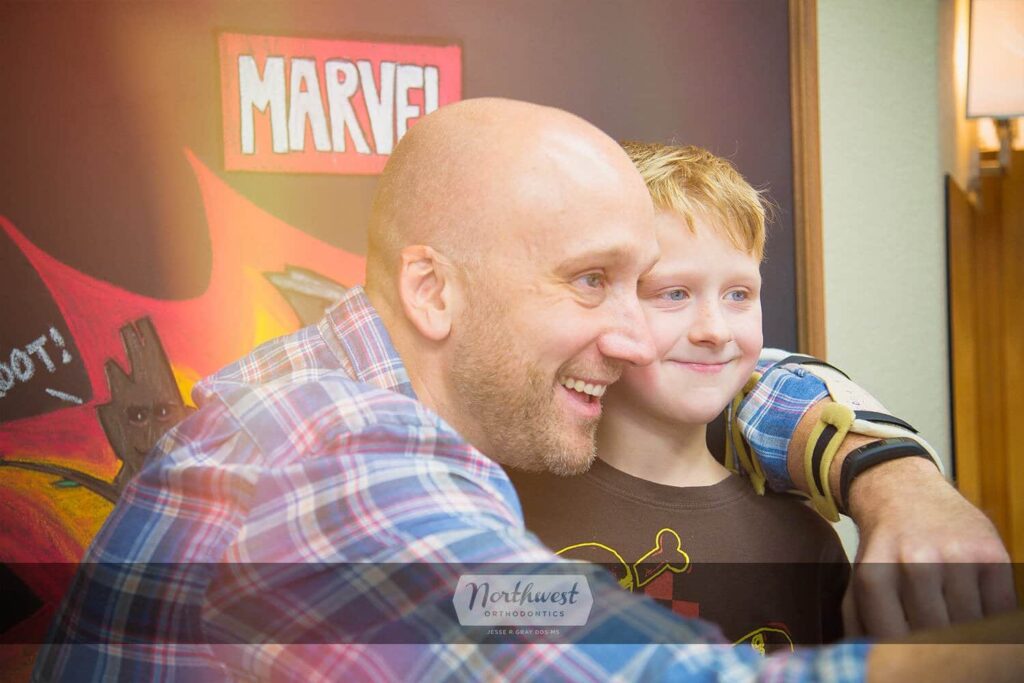 For years, Dr. Gray has told his son Copeland that he is a Jedi and uses The Force to straighten teeth. Today, he finds out the truth—he actually uses braces to do it.
We've been waiting a long time for this day. Today is the beginning of Dr. Gray's son Copeland's journey into the world of braces! Cope has got a pretty sweet underbite, and Dr. Gray has been chomping at the bit for him to have enough permanent teeth to start fixing it.
Cope is a great example of someone who needs to have two stages of braces—one when he is about 8 years old, and another when he is a teenager. So, instead of being one of those poor souls who wears braces for 8 years, he wears them twice, but not very long each time.
Enjoy your braces, Cope... and your ice cream 🙂